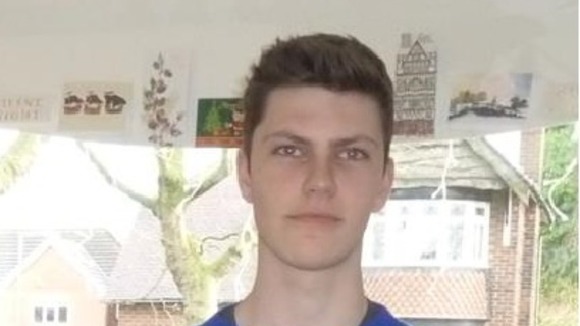 Adam Pickup has been missing since Saturday
Adam Pickup, an Aquinas student, is currently missing after being separated from a group of friends at around 3:20AM this Saturday 28th. He was last seen by the group leaving Fab Cafe on Manchester's Portland Street in the early hours of Saturday morning. He was then seen on CCTV at 3.30AM, walking along Oxford Street towards Whitworth Street, speaking with a man and a woman.
Police are looking for this couple as they are they last known people to have seen Adam on Saturday.
Adams family and friends have taken to Twitter since he disappeared, sharing pictures of him in the hope that someone who sees it may have seen which direction Adam was walking when he was last seen. Between 80 and 100 students, family and friends of Adam's gathered outside the old BBC building on Oxford Road today to start a search at midday today.
We're overwhelmingly thankful to those who have helped try to find Adam, whether by sharing his photograph on Twitter or asking members of the public in Manchester today.
Our chaplain, Duncan, has asked that we all pray for Adam's safe return, tweeting at @AQChaplain.
We are thankful to those who have helped so far, and those who continue to help spread to word. Our thoughts are with Adam's friends and family, and we pray that those looking for him are able to find him safe, wherever he is.
We will be updating this as any more information becomes available to us, and will be tweeting updates from @AQStudents with the hashtag #FindAdamPickup
UPDATE #1 (29/12/13 16:59): Police have just released CCTV footage of Adam Pickup on Oxford Street:
UPDATE #2 (29/12/13 17:55): Reports coming in that police have arrested two men in connection with the disappearance of Adam Pickup, a GMP spokeswoman has said;
"Police have arrested two men as part of their inquiries to locate the missing man Adam Pickup.

They are currently in police custody for questioning. Inquiries are ongoing to find Adam and police continue to appeal to anyone who may have seen him or knows of his whereabouts."
More to come as soon as we know.
UPDATE #3 (29/12/13 18:59): Chief Superintendent Chris Sykes has said;
"As part of our enquiries to locate Adam Pickup we have made two arrests.

At this stage, it is not clear what involvement, if any, they may or may not have had in relation to Adam so we would ask the public not to speculate.
Having said that, these two men will be interviewed so we can find out if they know anything about Adam's movements on Friday night into Saturday"
Police are still urging anyone with information about Adams whereabouts to contact them, and are stressing that they are still pursuing a missing persons investigation.